🔥Win 1 of 25 Maurten Superpacks

BEFORE WE PICK OUR 50 WINNERS.
👇 ENTER RIGHT NOW 👇
🤫 Secret: Make sure you get 4 extra chances to win for each friend and training partner you refer!
Maurten Madness Month
Maurten is the secret 🇸🇪Swedish drink and gel used by the world's top endurance athletes. It is the 🔥hottest new product in endurance sports. The top marathon 🏃‍♂️runners have won the past 10 major marathons using Maurten.
Our customers ❤️Maurten. You can win a Maurten SuperPack right now!
---
What you will win:
6 x Maurten 100 Gel
6 x Maurten 160 Drink
6 x Maurten 320 Drink
1 x Exclusive Maurten Team Bottle
---
Learn how Maurten Works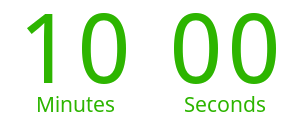 Don't wait. Get the Maurten SuperPack for 20% off when you order in the next 10 minutes.
Maurten Super Pack
Get 6x Maurten Gel 100 + 6x Maurten Drink 160 + 6x Maurten Drin 320
Save 20% right now